Who Can Go Up onto the Mountain of LORD? (Psalms 15 and 24)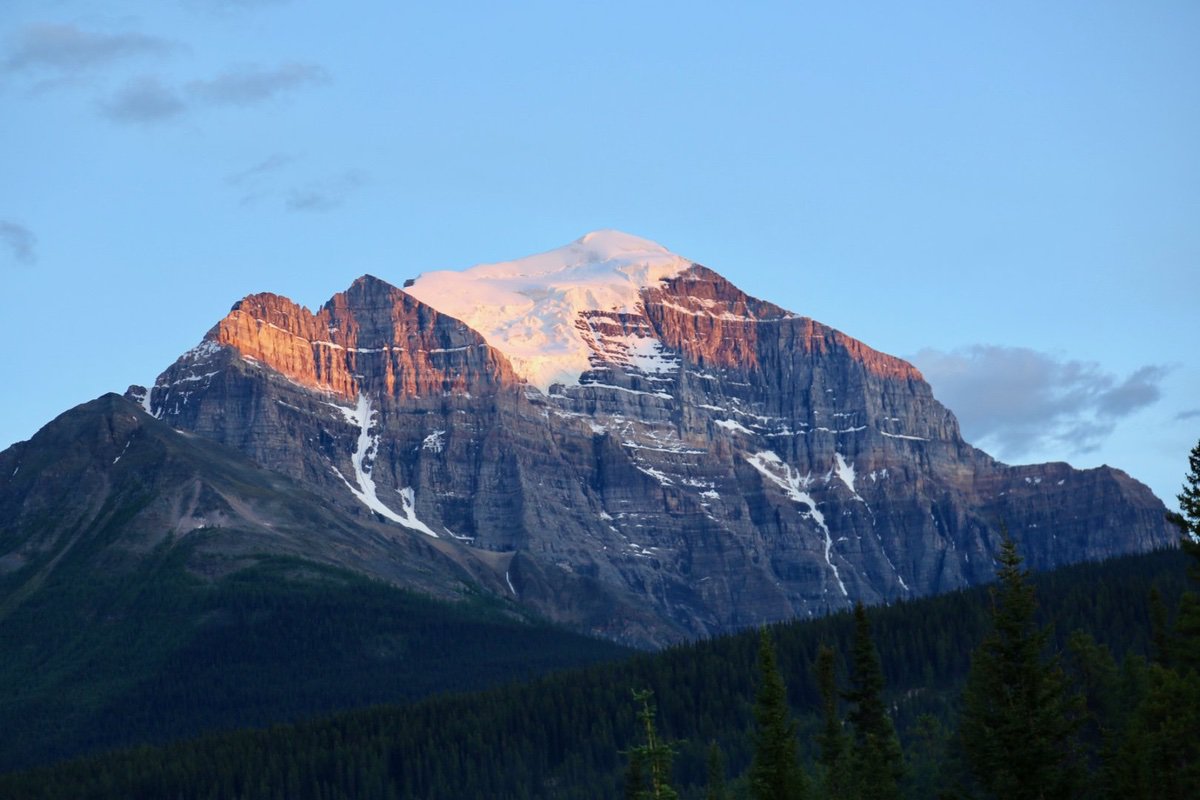 Psalm 15:1 and Psalm 24:3 ask the same question in slightly different words: What kind of person is qualified to enter into God's holy presence? Both Psalms give the same answer: The man whose heart is pure within, leading to godly actions in all of life.
Consider the similar questions in Psalm 15:1 and Psalm 24:3:
"Who can sojourn into Your Tent, and who can dwell on Your Holy Mountain?" (Ps. 15:1)
"Who can go up onto the Mountain of YHWH, and who can stand in His Holy Place?" (Ps. 24:3)
The words in italics above refer to the temple of the Living God in Jerusalem, which was the earthly representation of His heavenly dwelling place. In short, the LORD's presence located in the holiest part of the temple, was heaven on earth. That is where YHWH condescended to fellowship with His people.
In Psalm 15:1 God's presence is referred to as His "Tent," referring to the tabernacle, also called the tent of meeting in the Old Testament, because there the LORD would meet face-to-face with Moses. This tent was YHWH's mobile temple in the wilderness (Ex. 33:7-11), then it was stationed for a time in Shiloh (1 Sam. 2:22). Eventually David brought this tent to Jerusalem (2 Chron. 1:4), before it gave way to the more permanent house of God in Solomon's temple (1 Kings 8:4-6). As God's dwelling place in the Old Testament, the tabernacle-tent and the temple building are so closely connected that sometimes the temple in Jerusalem is called "the tabernacle" (mishkan, Ps. 74:7; 84:1) and sometimes the tent of meeting is called the temple (1 Sam. 1:9, 2:22, 3:3). The point is that this is where God, whose presence fills the universe, dwelt in a special way with His people.
Notice also in both Psalms how God's tent and His holy place is equated with His "Holy Mountain" (Ps. 15:1), "the Mountain of YHWH" (Ps. 24:3). Let us then ask the question:
Why would someone want to go up on this mountain, and enter into God's holy place?
What was so special about dwelling in this tent? The surrounding Psalms give a striking answer. The Living God was there. For that reason, His dwelling place overflowed with pleasures forever more (Ps.16:11). God Himself! The greatness of who He is makes the worshiper joyful with the gladness of His face and His presence (Ps. 21:6). Seeing His beauty is the most glorious experience a human being can ever have (Ps. 27:4)!
It is not that the temple mount in Jerusalem, also known as Mount Zion, was higher in physical elevation than every other mountain in the world. It did not exceed Mount Everest in height. Rather, because it was the special place where the God of heaven condescended to fellowship with His people, it exceeded every other place on earth in terms of its holiness! Thus it was greater than every other mountain top in Spiritual elevation – God was there. In this sense, it was "beautiful in elevation" (Ps. 48:3).
For this reason, "mountain" is to be preferred above the common English translation "hill" in these Psalms because it gives a better sense of the transcendent, loftiness associated with the Living God's exalted state. It's "Your Holy Mountain", the "Mountain of YHWH."
Yet the question remains. Who is qualified to go up and enter into face-to-face fellowship with this thrice holy God, who is so foreign to us in terms of His set apart perfections, that the literal Hebrew rendering of Psalm 15:1 is "who can sojourn" – that is – "dwell as an alien" in the holy presence of God?!? He is altogether an entirely different class of Being. Us finite and fallen creatures, are sojourners – aliens – in His holy place.
No wonder the answer to the question, "who can go up on the Mountain of YHWH", lays out a seemingly impossible standard, in both Psalms. The only one worthy of dwelling in God's presence is a man of integrity, who is the same person in public as he is when no other humans are around (Ps. 15:2). He is not only clean on the outside, but pure on the inside (Ps. 24:4a). He never lifts up his heart to false gods and empty idols (Ps. 24:4b), and he keeps his word – even at his own expense (Ps. 15:4b, 24:4c). He does not slander his neighbor and he never mistreats his friends (Ps. 15:3). He hates what God hates and loves what God loves; furthermore, He even hates who God hates, and loves who God loves (Ps. 15:4a). And he always deals justly with others and never takes a bribe (Ps. 15:5). That man will never ever be moved nor shaken, nor overthrown, especially at the final judgment (Ps. 15:5).
My problem, and your problem, is that in and of ourselves, we are not that man! If the standard laid out in the paragraph above has made you feel disqualified – good! First you must realize you are disqualified to enter into God's heavenly courts, in order to see your desperate need to be united to the One Man who alone is qualified.
There is one word, or one Name, that is the answer to the resounding question of the Fifteenth and the Twenty-fourth Psalm: JESUS! Jesus of Nazareth is the Only Man in a human body who has actually entered into—not merely the earthly representation of God's heavenly temple—but onto the Mountain of YHWH in the heavenly holy of holies (Heb. 9:24)! And He did so, not on the basis of forgiving grace, but on the basis of the fact that He is the inwardly, perfectly, pure Man of Psalm 15 and Psalm 24 who never once lifted up His heart to idols, nor ever once sinned against His fellow man.
In fact, as the One "who swears to His own hurt and does not change" (Ps. 15:4 ESV), He actually stayed faithful to His Heavenly Father, and stayed true to His covenant promise, to the point of death on a cross. He swore to His own hurt—the hurt of the Cross!
And yet, God the Father vindicated Him at His resurrection, and made Him "ascend onto the Mountain of YHWH!" (Ps. 24:1). Although He is the firstfruits of the resurrected sons of God, He is YHWH Himself, the "King of Glory" (Ps. 24:7, 8, 9, 10), who made the gates of God's temple courts open wide at His ascension because He successfully overthrew His enemies and overcame sin, death, and Satan. Moreover, since He bore our curse for all our sins, He fulfilled Psalm 24:5: He received Blessing from YHWH, and Righteousness from the God of His Salvation!  See, as the Benefactor of all the Blessings of Salvation, He is the Storehouse and Source of all of God's saving benefits. All Blessing and righteousness has been given to Him, so that He might lavish it on His people!
In this sense, Jesus qualifies us to be the Psalm 15 and Psalm 24 man and woman who can enter into God's holy presence. Through repentance and faith enabled by the Holy Spirit, we are united to the Benefactor – and thereby partake of ALL of His benefits which He secured – every Spiritual blessing is ours in Christ (Eph. 1:3)! In Him is a justifying righteousness that declares us NOT GUILTY, but forgiven and accepted forever. In Him is a sanctifying holiness that has broken the power of sin once for all, and is now progressively making us holier every day. In Him is adoption, and resurrection life, etc… (1 Cor. 1:30) Hallelujah!
We no longer need to be intimidated by the character traits of the worshiper who enters into God's presence. Now we can read Psalm 24:6 with confidence: "This is the generation of those who seek Him, who seek Your Face!" My brothers and sisters, the Spirit of Christ has made, and is making us His holy worshipers. Jesus has qualified us to enter into God's holy presence, now, by faith (Heb. 11:22-24), and soon, in our resurrected bodies in the New Jerusalem—by sight! (Rev. 22:4). On that day, we will dwell forever with Immanuel—the With-Us-God—on His "Great, High Mountain," which is the heavenly Jerusalem, in fullness of joy (Rev. 21:10)!
Read more about the Biblical theme of God's dwelling place with His people, in Chapter 12 of The Unfolding Book, ("The Temple"). Hear the song.