"Sing a New Song" (about the Gospel)! The imperative of Christ-centered music from Ps. 96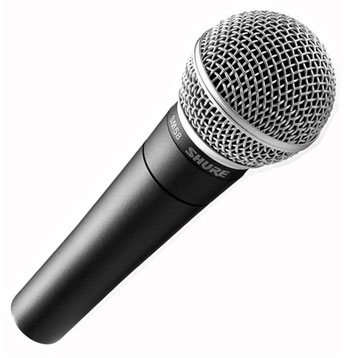 "Sing a New Song" (about the Gospel)! The imperative of Christ-centered music from Ps. 96
1 Sing to YHWH a new song!
Sing to YHWH, all the earth!
2 Sing to YHWH – bless His Name.
Proclaim the good news of His salvation from day to day!
3 Make known His Glory among the nations,
(Make known) His miraculous acts among all the peoples! (Psalm 96:1-3, my translation)
What does the Bible have to say about the lyrics of our music? Does Scripture give any direction about the content of our songs? There are several things we can learn from Psalm 96 that shed light on what the focus of our songs should be.
Verse 1
"Sing to YHWH a new song!" (v. 1).
"A new song" was often composed by the people of God in celebration of His "miraculous works" (v. 3). This is not necessarily a command to sing brand new songs to the LORD, but "a new song" is sung by God's people when the LORD acts in history to save His people and judge His enemies. After the LORD rescued Israel through the Red Sea and destroyed the Egyptians, Moses and Israel sang to the LORD in celebration of His works of salvation (Ex. 15). This became a pattern in redemptive history. Deborah and Hannah also sang a song in response to YHWH's saving intervention (Judges 5, 1 Samuel 2), which set the tone for the Psalms.
It is striking that "new song" appears in Psalm 40:3 in the context of the coming of God's Messiah. The writer of Hebrews tells us that Psalm 40 contains the words of Messiah Himself (Heb. 10:5-7)! After YHWH raises Him up from the pit of destruction (Ps. 40:2), the Messiah sings "a new song" in verse 3. In this regard, our resurrected Lord Himself is our ultimate worship leader, who will lead us in singing a new song to His Father in praise for His acts of new creation in the new heavens and the new earth! (Heb. 2:12).
Verse 2
"Proclaim the good news of His salvation from day to day!" (v. 2).
The verb (basar) means "to preach" or "proclaim news" based on the result of a battle. It's first used in the books of Samuel, in which a messenger would bring news of victory (1 Sam. 31:9) or defeat (1 Sam. 4:17). In this context, it is referring to the good news of God's salvation.
Isaiah often employed this word for the preaching of the good news of God's coming salvation, accomplished by His Messiah (Isaiah 40:8; 52:7). The Messiah Himself is the preacher of good news in Isaiah 61:1. No wonder it is found on the lips of Messiah in Psalm 40:9, in the context of "a new song"!
After King David had the ark of the covenant brought up to Jerusalem, 1 Chronicles 16 tells us that David actually appointed Psalm 96 to be sung by Asaph and his brothers (1 Chron. 16:1, 7, 23-33).
The writers of the New Testament, being inspired by the Holy Spirit, picked up this rich word and employed it for the preaching of the Gospel of Jesus Christ (basar is translated εὐαγγελίζω in the Greek OT). In this regard, we can read Psalm 96:2 as a command for us to "preach the gospel of His salvation, daily!" (i.e., "The Daily Gospel"). Brothers and sisters, fathers and mothers, let us preach the good news of the gospel to ourselves and to our families every day, through the medium of song! There are missional implications imbedded in this psalm, as we should proclaim this gospel "among the nations" and "among all the peoples" (v. 3) since "all the earth" is included in the command to join us in worship of the Living God (v. 1).
Verse 3
Christ-centered, Gospel songs, highlight the character of God!
We have seen above that "a new song" (v. 1) refers to celebrating God's saving acts of judgment and salvation on behalf of His people (i.e., His "marvelous works," נִפְלָאֽוֹת) which He has accomplished in redemptive history, culminating in the gospel of His Messiah. For this reason, singing to YHWH should focus on blessing and praising "His Name" (Ps. 96:2) which is parallel with the command to "make known His glory" in verse 3. God's name refers to His character and attributes (Ex. 34:5-6) which He revealed to Moses when He asked to see God's glory (Ex. 33:18).
This brings into view the main reason why we should sing to YHWH, given in the "because" of verse 4 and 5:
Verse 4
4 Because great is YHWH,
Namely, He is exceedingly praiseworthy!
He is awesome above all gods.
Verse 5
5 Because all the gods of the peoples are worthless-idols,
But YHWH – He made the heavens. (Ps. 96:4-5, my translation)
It is in the gospel of Jesus Christ where God's attributes and glory shine the brightest (2 Cor. 4:4-6)! For this reason, the music we sing as a congregation in Church, or with our families in family worship, or even in our own composing of "a new song," should be focused on the good news of the person and work of Jesus Christ!
Moreover, our songs should expose the world's idols and magnify the God of the Bible as the only true and living God (Ps. 96:4-5). Whether it is hymns we sing from hundreds of years ago, contemporary worship songs, or songs labeled "gospel music," they must conform to this beautiful standard made clear in Psalm 96. And if you are wondering, I think it is clear that Psalm 96 has much to say about the lyrical content of hip-hop music, or any other musical genre.
So when I write "a new song," it will be about God's saving acts in the Gospel of His Son. He is the one who obeyed the law of God on our behalf in order to be an infinitely pleasing sacrifice to His Father to remove our guilt and clothe us in His righteousness (Ps. 40:6-8). Through our union with Christ, by faith, the Holy Spirit has also raised us up from the pit of sin and death, together with Him (Ps. 40:2), and put a new song in our mouth (Ps. 40:3)!
Therefore, if you are in Christ, you might as well get used to singing songs about the person and work of Jesus; for we will all sing the ultimate "new song" about the Lamb of God, forever:
"And they sang a new song, saying,
'Worthy are you to take the scroll and to open its seals, for you were slain, and by your blood you ransomed people for God from every tribe and language and people and nation, and you have made them a kingdom and priests to our God, and they shall reign on the earth.'"
(Rev. 5:9-10, ESV)
Learn more about God's saving acts in redemptive history through "The Unfolding" book and album, by Timothy Brindle.