Proclaiming His Salvation to Our Children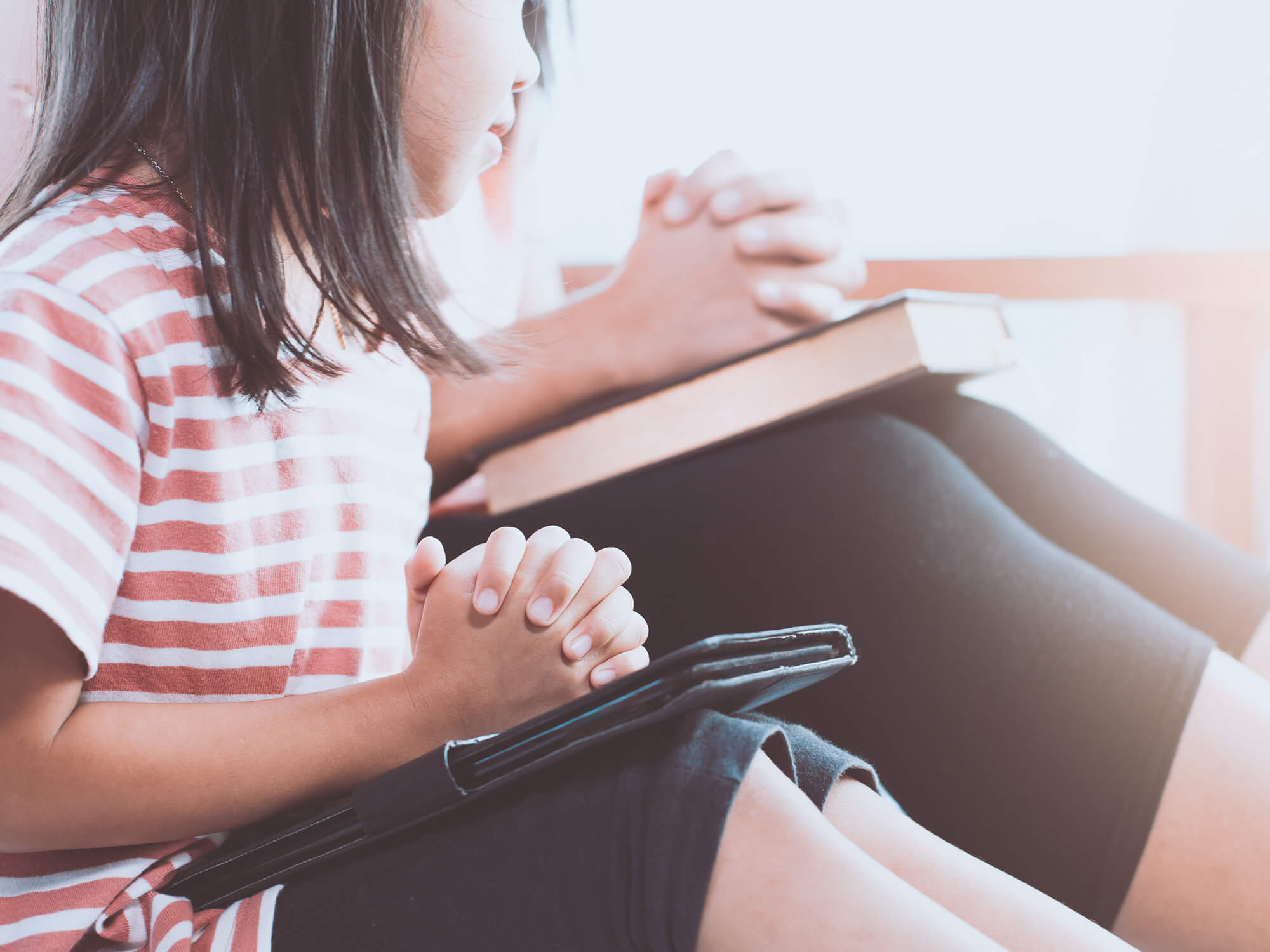 By Timothy Brindle
What comes to mind when you think of Psalm 22? It is best known for containing the words that our Lord Jesus Christ quoted while suffering the punishment for our sins on the cross:
"My God, my God, why have you forsaken me?"
That first verse of David's psalm was experienced by the Son of David, Jesus the Messiah, as He endured the judgment we deserve, so that we might never be forsaken by God. But what if I told you that the end of the psalm is just as important, and gives us amazing application for parenting?
Posterity shall serve him; it shall be told of the Lord to the coming generation; they shall come and proclaim his righteousness to a people yet unborn, that he has done it. (Ps. 22:30-31)
The last two verses of Psalm 22 indicate that God's saving righteousness is to be proclaimed and made known by us to our posterity, referring to our kids and grandkids, so that they will tell of the Lord's righteousness to people who are yet to be born! But what does righteousness have to do with salvation?
Our Salvation as God's Righteousness David himself experienced God's deliverance from his enemies, as he trusted the Lord to vindicate him. That salvation was a preview of how Jesus Christ trusted His Heavenly Father to raise Him from the dead. After enduring the sufferings of mockery and crucifixion, Jesus was vindicated by the Spirit in His resurrection (1 Tim. 3:16). But what about us? Although God is good and God is love, those are not His only attributes. "God is a righteous judge, and a God who feels indignation every day" (Ps. 7:11). In and of ourselves, "there is none righteous, no, not one" (Rom. 3:10). Because of our failure to obey God's righteous standard in the ten commandments, our unrighteous sin has earned the righteous wrath of God (Rom. 1:18). Therefore, in His infinite love for us, the Righteous God became a man, "Jesus Christ the Righteous One" (1 John 2:1). Although He lived a perfect life, Peter says that the Righteous One died in the place of the unrighteous ones (1 Pt. 3:18). God the Father's plan was that "the Righteous One, My Servant, shall make many to be accounted righteous" (Isa. 53:11). In the gospel, the righteousness of God is given as a free gift of grace by faith in Jesus Christ (Rom. 3:22). We are fully forgiven of our sins, no longer guilty or condemned, and declared perfectly righteous in Christ (Rom. 3:24, 8:1)! On the cross, God treated Jesus as if He lived our unrighteous life, so that He treats us as if we lived the perfect life of Jesus (2 Cor. 5:21).
Having been justified by faith in Christ, the Holy Spirit is now at work in us to transform us and cause us to live righteous lives. Thankfully, our salvation not only rescues us from the guilt and condemnation of sin, but also from the enslavement of sin: "having been set free from sin, you became slaves of righteousness" (Rom. 6:18). What does all this have to do with parenting?
What does Psalm 22 have to do with parenting?
Moms and dads, Psalm 22:30-31 is saying that this is what we must proclaim to our children, so that they can tell their children!
Jesus Christ's sin atoning death and powerful resurrection accomplished the salvation of all His people, and as a result, "all the families of the nations shall worship before you" (Ps. 22:27). That word for "families" refers to the various family-clans that are sub-units of larger tribes, which make up "nations." Jesus is in the business of saving people from every tribe, language, and nation, which includes families!
One of the main ways Jesus does this is when parents "proclaim His righteousness" to their children, by explaining to them the many facets of His blood-bought salvation. In order to do this faithfully, us parents need to be able to understand our own salvation as it is taught in Scripture, so that we can articulate it to our children. The long-term fruit of this extends beyond our lifetimes! Our children will grow up and tell of the Lord "to the coming generation", who will in turn "proclaim his righteousness to a people yet unborn, that He has done it!" (Ps. 22:30-31).
To help us parents make known God's salvation to our children, Jonny Gibson and I wrote The Acrostic of Salvation: A Rhyming Soteriology for Kids, which is book three of Acrostic Theology for Kids series.
Rev. Timothy Brindle (Th.M., M.Div.) is a pastor at Olive Street Presbyterian Church (PCA) and the Senior Stewardship Officer at Westminster Theological Seminary. He and his wife Floriana have 8 children, to whom they are seeking to "proclaim His righteousness" so that they may declare it "to a people yet unborn."